At Phoenix Mechanical, we're not just a team. We're a family. We complement each other's roles, we check each other's work, and we have each other's backs. That cohesion, more than anything else, is how you know you can trust our results.
It all starts with a good introduction, and that's what this page is all about.
"Child, you had best introduce yourself politely when there's company or we're going to revisit our understanding of what happens to Santa on his way down the chimney.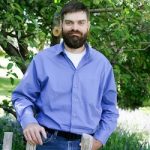 OWNER, MANAGER,
SHIP/RECEIVE & DIY SHOP LEAD
KY STURGES
Ky began his tenure at Phoenix Mechanical only a couple short years ago, in 2017, though everyone talks about him like he's been around forever. The DIY shop is Ky's realm, helping those do-it-yourselfers find whatever they need to start and complete a project. In fact, every single item Phoenix orders, from the DIY shop to commercial jobs, goes through Ky. Given that, it's no wonder that Phoenix Mechanical's entire warehouse inventory is catalogued within Ky's head! That, and his more than ten years' experience with a wholesale plumbing company, truly gives Phoenix an edge when it comes to knowledge about vendors and supply chains.
Ky is an incredible mechanic, a brisket and smoked meat master, and he has a knowledge of all mechanical supply chains everywhere, in this universe or any other.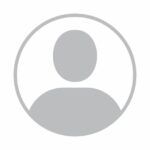 OWNER, MANAGER,
JOURNEYMAN PLUMBER
KABIR CAIN
Kabir has been with Phoenix Mechanical for 17 years, and is experienced in virtually every service that Phoenix provides, especially troubleshooting and tech. diagnostics. He enjoys the freedom and movement that go with his position, moving between three and six job sites a day. Typically, he goes in, diagnoses a problem, and fixes it if he has the part. If he doesn't have the part, he'll get what he needs and reconstruct the equipment, he says, like putting a puzzle together.
Kabir enjoys how often his work has him outdoors, providing him with a connection to the seasons, and he loves bringing water, power and heat to homes and schools. Kabir philosophically states that his job is to bring the living and home aspects together to assist in providing basic needs, which pretty well sums up Phoenix Mechanical's role in our community.
Kabir is married with two children and a stepson and enjoys walking the dog and spending time with his family. As a child, Kabir dreamed of working on and in houses, surrounded by "mechanical stuff" that at the time seemed scary and fragile, and has now essentially turned a childhood dream into his bread and butter. Now he can't imagine living any other way.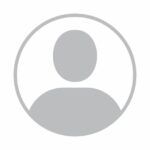 OWNER, SUPERVISOR,
JOURNEYMAN PLUMBER & PIPEFITTER
JASON STRUCK
Back in 1997, Jason left the Rocky Mountain Youth Corps to shake hands with Bob Draper and begin learning the trade of plumbing. After several good years at Phoenix, Jason took an opportunity in Albuquerque, where he moved and began a family of his own. While there, Jason continued his education in the field, and before long, returned to Taos, a better plumber – and pipefitter – than before.
When he came back to Taos, Jason once again shook hands with Bob Draper, and the rest, as they say, is history. Jason's children are now mostly grown, with one working for the County Highway Department, another at Real Eyes, Taos, and his youngest is now enrolled in drivers' education while attending Taos High.

Jason loves the versatility of his job and the fact that he never stops learning. He says Phoenix Mechanical's service is the best in the industry, and it's available 24/7 with technicians who are always on call. He enjoys his working relationships a great deal, saying "Phoenix is one big family."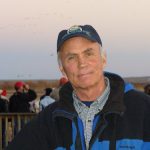 FOUNDER, RETIRED 2022
BOB DRAPER
In 1971, Bob came to Taos and started Phoenix Mechanical because he'd decided he needed a good reason to stay in the place he'd quickly come to love so much. His first plumbing job was building a double outhouse for a nice couple in Arroyo Seco, and believe it or not, Bob knew he had found his calling.
In his spare time, Bob enjoys flying airplanes, hiking, biking, and pretty much anything you can put -ing at the end of. He loves running his business and meeting all the interesting people – and their myriad projects – whom his work brings him into contact with, loves his wife and their three children, and enjoys living right downtown in Taos. Bob is an active member of St. James Episcopal church, and you should hear him sing in their choir! Ask him when you stop by Phoenix Mechanical, and maybe he'll demonstrate
---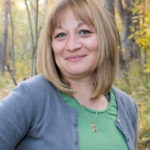 CUSTOMER SERVICE
& BILLING ADMIN
CELIA STURGES
Celia has been a self-taught member of the Phoenix Mechanical team since December of 2019, after shifting her career away from preschool administration. It was a matter of a single phone call to Bob himself, and as Celia puts it, "He scooped me up."
Out of everything involved with her position at Phoenix Mechanical, it's the sense of team mentality and family dynamic that matters to her most. She is literally married to Ky, the DIY shop manager, but even more than that, Celia says the environment is like having 38 brothers and a few sisters too! For Celia's young daughter, seeing both her parents employed by a company where they are appreciated is a value Celia shares with both the company and all its personnel.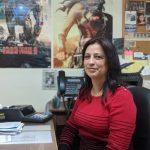 ACCOUNTS RECEIVABLE,
PAYROLL & COLLECTIONS
FLORENCE BROWN
Flo is a family woman who first came to Phoenix Mechanical 17 years ago after hearing about it from patrons where she used to waitress. Ever since then, she has been building her family, with two daughters of her own, and now, a brand new grandchild. Flo considers Phoenix to be one big family of which she's proud to be a member. Here's to the family, Flo!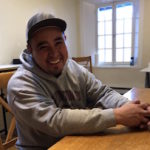 JOURNEYMAN ELECTRICIAN
MARCOS MARTINEZ
With just three years on the team, Marcos is one of the newest members of the Phoenix family, but don't let that fool you; he's been doing this work since 1998 when he started as an electrician's apprentice, and he worked at that job for 12 years. After that, he floated around for a bit, working at places like the Los Alamos labs and the Chevron mine in Questa, doing everything from fiber optics to underground and high voltage electrical, and then he came to Phoenix.
These days, Marcos enjoys the flexibility of being a foreman and the diversity of the projects, which, he says keeps things exciting. What he doesn't like to do is take short-cuts, saying that being a foreman is a special skill that requires experience, adding that the most important thing is to provide the customer with safe and reliable service as quickly as possible.
In his spare time, Marcos loves to spend time with his wife and three daughters, as well as their dogs. He enjoys hunting, fishing, skiing, camping, and hiking, and loves to work out at Taos Spa. He's working toward getting his contractor's license someday soon, and we wish him all the luck in the world!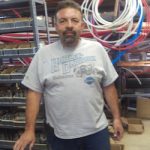 JOURNEYMAN PLUMBER
JEFF GALLEGOS
Jeff moved to Taos from Albuquerque and very shortly after started working for Phoenix Mechanical. That was 25 years ago, come April. He loves the variety of the work and enjoys the fact that if he ever needs help, any one of the other technicians available will be there to lend a hand ASAP.
While every day is different, Jeff says there are certain things about the job that don't change – things like being extra cautious about the carpets in someone's home, cleaning up after yourself, and leaving the place better off than how you found it.
One thing Jeff has done that he's particularly proud of was installing digital water fountains in local schools which record and display the number of plastic water bottles saved. That's just one way Phoenix Mechanical improves our community and our environment.
When Jeff isn't too busy making the world a better place, he enjoys annual trips with his wife and two kids, spending time with his grandson, hunting with his daughter, and playing with his two dogs.
---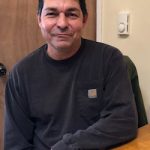 JOURNEYMAN ELECTRICIAN
RUBEN ROMO
Ruben started working for Phoenix just 2 ½ years ago, but he brought a whole lot of experience with him. He started working as an electrician in Taos back in 1989 before taking his trade to the Chevron mine in Questa. After that, he worked for the U.S. Postal Service for a while, then returned to the mine. He eventually found his way to Phoenix Mechanical.
Ruben loves the steady supply of work he finds at Phoenix, and that there's never a shortage of jobs to do. He enjoys serving Phoenix's customers and providing the best service he can to keep them happy. He's wired everything from man-caves to she-sheds, and even brought electricity to the Rio Fernando Fire Department in Taos Canyon.
Ruben and his wife Victoria have two children attending college at UNM in Albuquerque. They have a dog and two cats (though the cats Ruben will not claim!). Ruben emphasizes that the steady, quality work that Phoenix provides is what keeps him supporting the family, which is the most important thing to him, and also a big part of what Phoenix Mechanical is all about.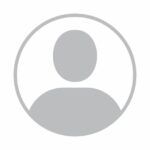 JOURNEYMAN PLUMBER
JESSE TRUJILLO
Born near Dixon and raised in Questa, Jesse has been with the Phoenix Mechanical team since September 1993. He does plumbing work on service calls, work at various area schools, tin work, gas work…you name it, he's probably done it. Jesse likes meeting new people and getting to know and build relationships with his customers. He loves that he's met many different kinds of people on the job, and he's committed to the best quality work on any job, saying "We're here for you guys, we're at your beck and call!"
An avid rider, Jesse owns a 2007 Harley-Davidson and attends the Red River and Durango bike rallies every year. He and his wife Monique have been married for 23 years, and they both love to travel, especially through Colorado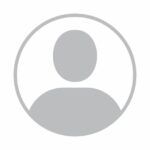 FIELD SUPERINTENDENT
MANNY ARCHULETA
Manny started working for Phoenix Mechanical Back in 1983 after serving in the military as an engineer. These days, he does mostly commercial work for Phoenix, arriving every morning around 5am to get things prepped and ready for the crew.

As Field Superintendent, Manny makes a whole lot of day-to-day decisions, and in general keeps things running smoothly for the team and their customers. Licensed in plumbing, gas, and HVAC, and having been in the business for over 35 years, he has established the problem solving skills that help Phoenix Mechanical enjoy the reputation it has today for being service-oriented and keeping customers happy, whatever it takes.

As an empty-nester, Manny spends his off-hours with his wife around the house, going to the movies, or taking the occasional trip out of town. He often notices how working at Phoenix has helped him grow as a person and be more open with others, and is frequently requested by customers for the high bar of customer service that he sets, which is what Phoenix Mechanical is all about.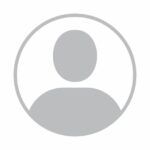 CONTROLS TECHNICIAN
ANDY AMADOR
Andy has been at Phoenix Mechanical for 13 years, and he says he wouldn't change it for the world. He enjoys service work, solving problems, and making people happy. He works a lot with heating systems, sprinkler start-ups, and hot tubs and pools, but says part of what he likes about the job the best is that there's no such thing as a "typical day."
Andy has found himself in waders twenty feet down in a lift station dealing with septic issues – and in three feet of water in his boxers in a flooded basement in winter – all to provide the level of service of which he's proud, and for which Phoenix Mechanical is known.
When he's not going above and beyond for Phoenix customers, Andy enjoys a lush home life, with both his parents aqui en Taos, a sister in Albuquerque, brother in Denver, and 8 nieces nearby. He enjoys prospecting for gold, snowmobiling, nature overall, and has koi fish in a pond he enjoys feeding every morning.
---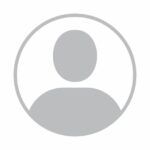 JOURNEYMAN PLUMBER
RAY MIERA
Ray has been with the Phoenix family for over 30 years, so he's pretty much done and seen it all. That said, he still enjoys the varieties of the job and the fact that no two days – or two customers – are alike. He especially likes working on jobs out in the community, like at the youth center, or at various schools throughout the area.
Ray's specialties are welding, concrete, sheetrock, and plumbing, and he spends a lot of his time these days making the pipe racks for all the Phoenix mechanical vehicles.
For Ray, Phoenix Mechanical truly is a family affair. He has two grown sons, both of whom have worked for Phoenix, and four brothers, one of whom worked with Bob Draper, back in the day. Ray is grateful that Phoenix has kept him employed and given him the experience to remodel his entire home himself, providing his family the home they deserved.
Ray's wife works at Holy Cross Hospital. In his spare time, Ray enjoys camping and fishing, loves getting firewood, and deeply enjoys building cars with his boys.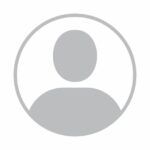 DIRECTOR, ACCOUNTS PAYABLE
BARB MONDRAGON
Barb was born and raised in Taos, where she married her husband of 48 years, and then they moved to Denver. Once there, they raised their four children while her husband worked for Ralston/Purina, and when he retired, they decided to return to Taos. After a month-long hiatus up and down the Alaska Highway, that is!
The Mondragons returned to Taos in the Fall of 1990, and Barb would spend the next 24 years working for a General Contractor in the vicinity before taking up with Bob Draper and team Phoenix. But ONE job wasn't enough for Barb, so for four years she worked both jobs, saying simply: "It's good to keep busy." These days, Barb is down to just the one job she loves, but keeping busy is no problem for her. With 4 children, 10 grandchildren, and 14 great-grandchildren (and counting!), there's certainly plenty for Barb to do, and we thank her for it.
---